Romantic and chic, the silhouette of spring/summer '11 has got contour in a line of  thin batiste dresses and linen jackets of a finest quality.
The inspiration of "La Belle Époque" and Amelia's doll wardrobe are connecting to each other in a variety of original cuts and discrete colors as Ivory white, Salmon pink and blue Riviera.
The high collars with lace fronts enlighten a noble and gracious look since the juxtaposed frills are flowing from the cuffs or waist line, reminding theEdwardian porcelain dolls.
Light and functional, but strongly feminine, this collection find the combination of the sophisticate lady and the playful girl in the same person.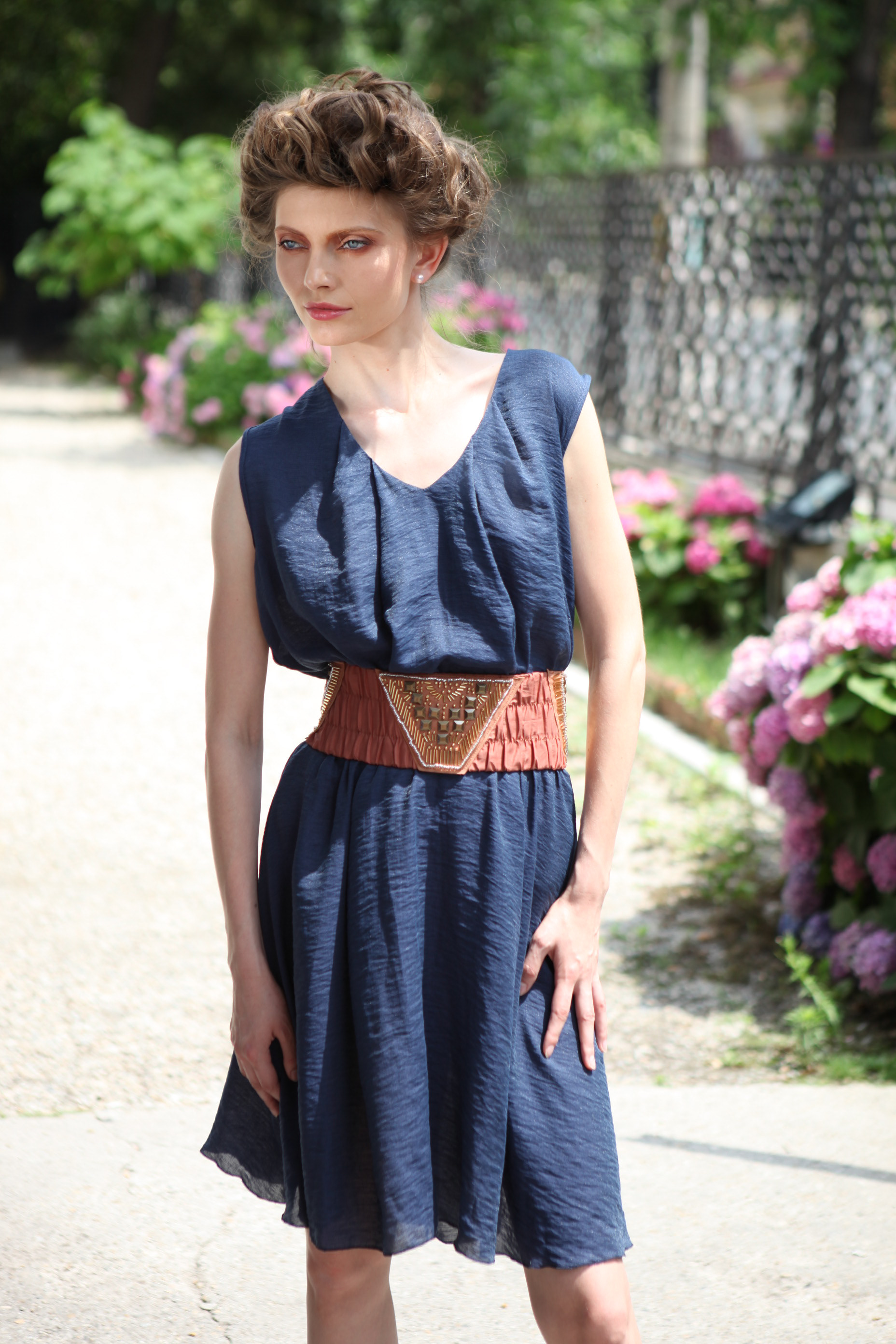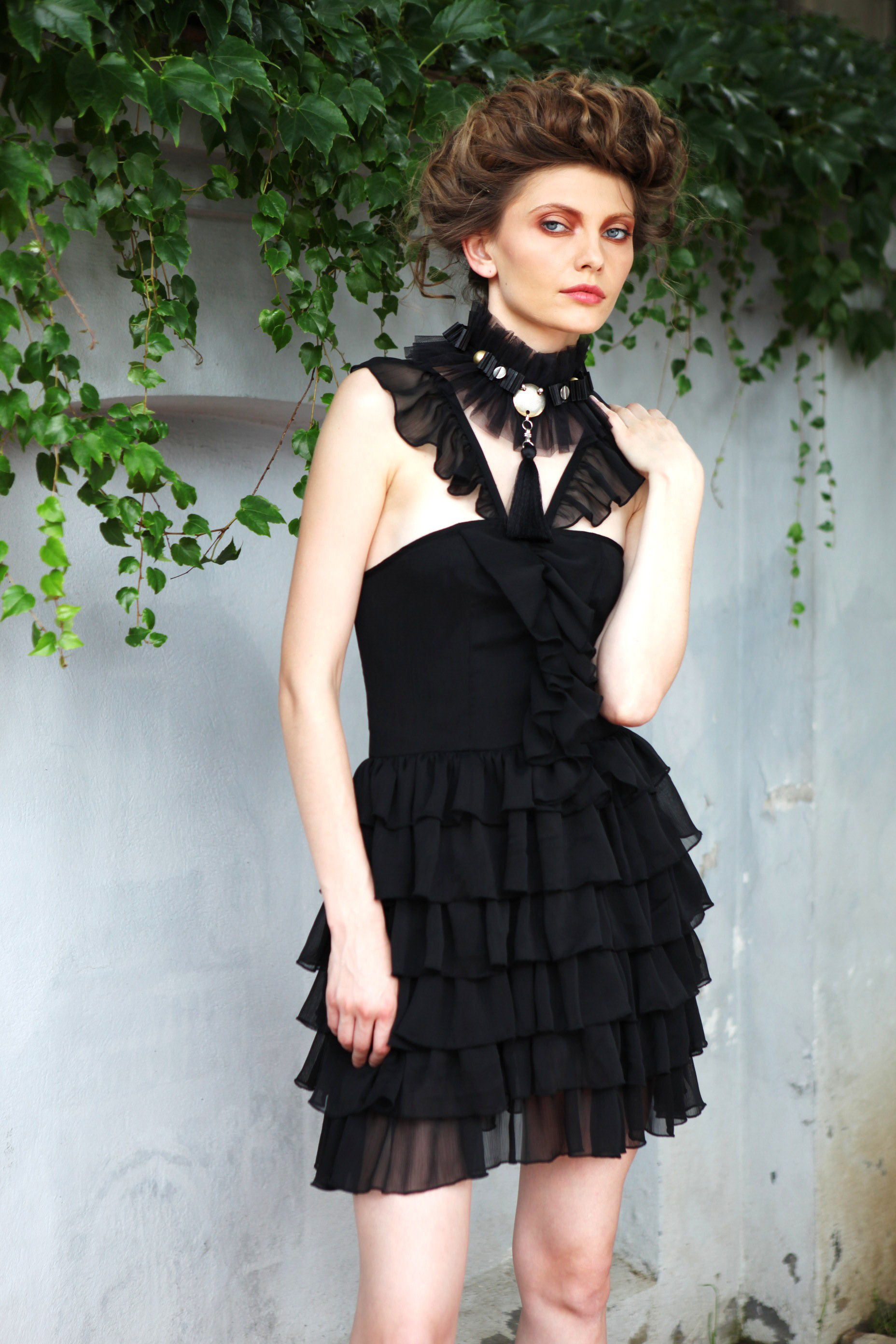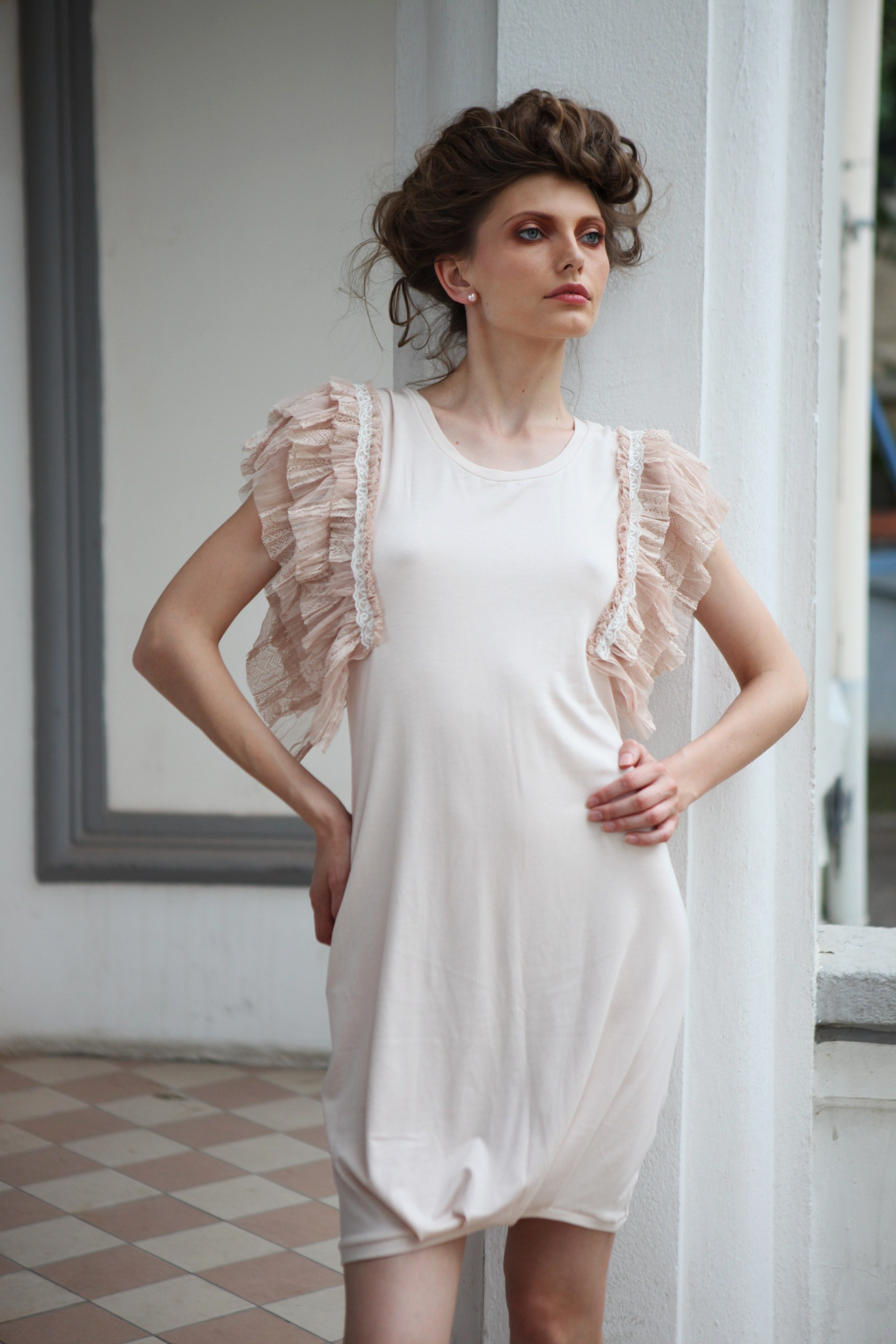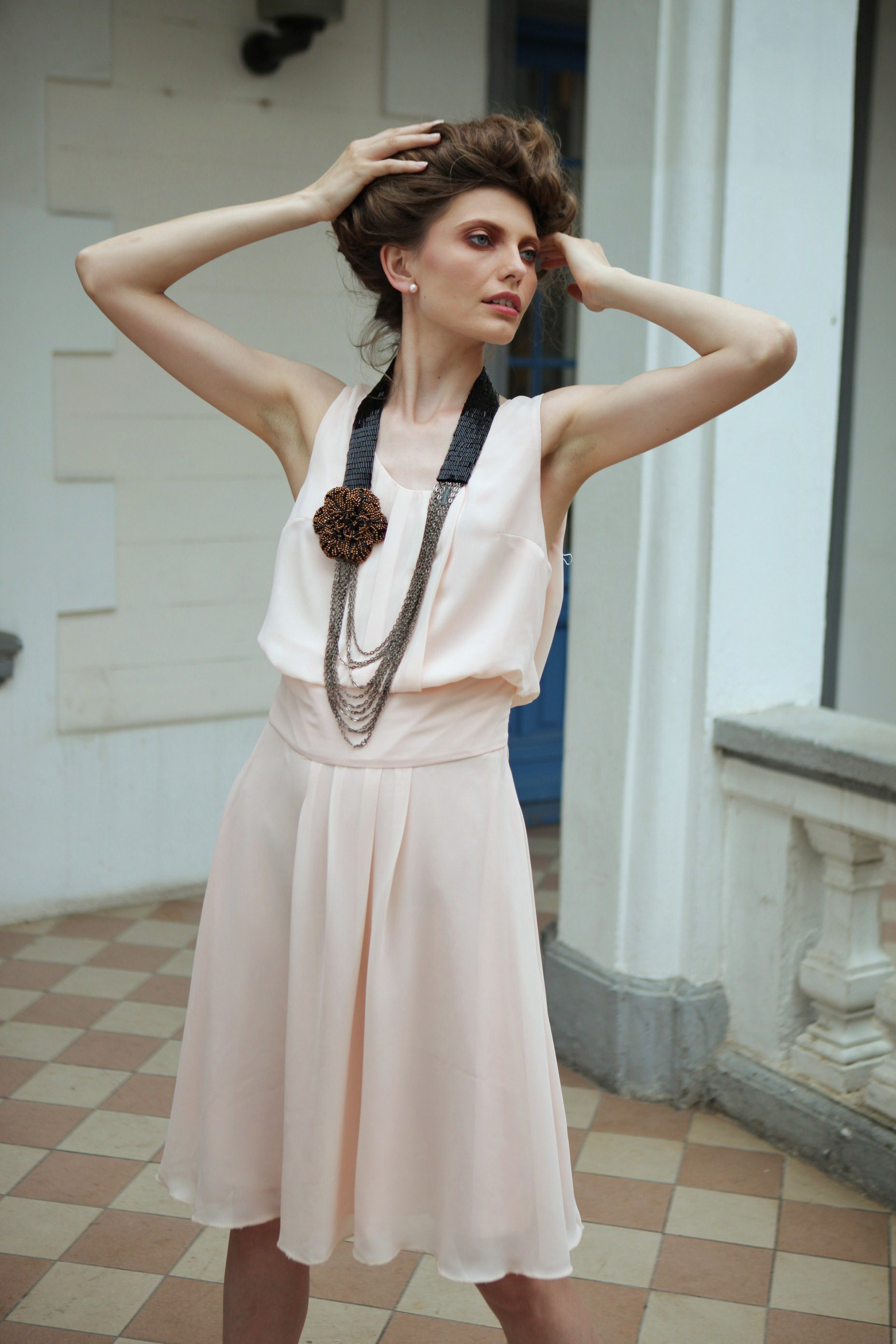 NITOUCHE top, NITOUCHE skirt