Inspired by tattoos and animal prints, the Tribal Deluxe collection conveys a primitive beauty with a hint of Africa.
  Long, wide pants in chiffon are combined withcotton/satin tops featuring patchwork patterns. Chic cocktail dresses  come in a palette of warm colors: copper reds, ochres and browns.
The feline silhouette of the S/S 12 collection is created from exclusive laces, Jacquards and lycra fabrics.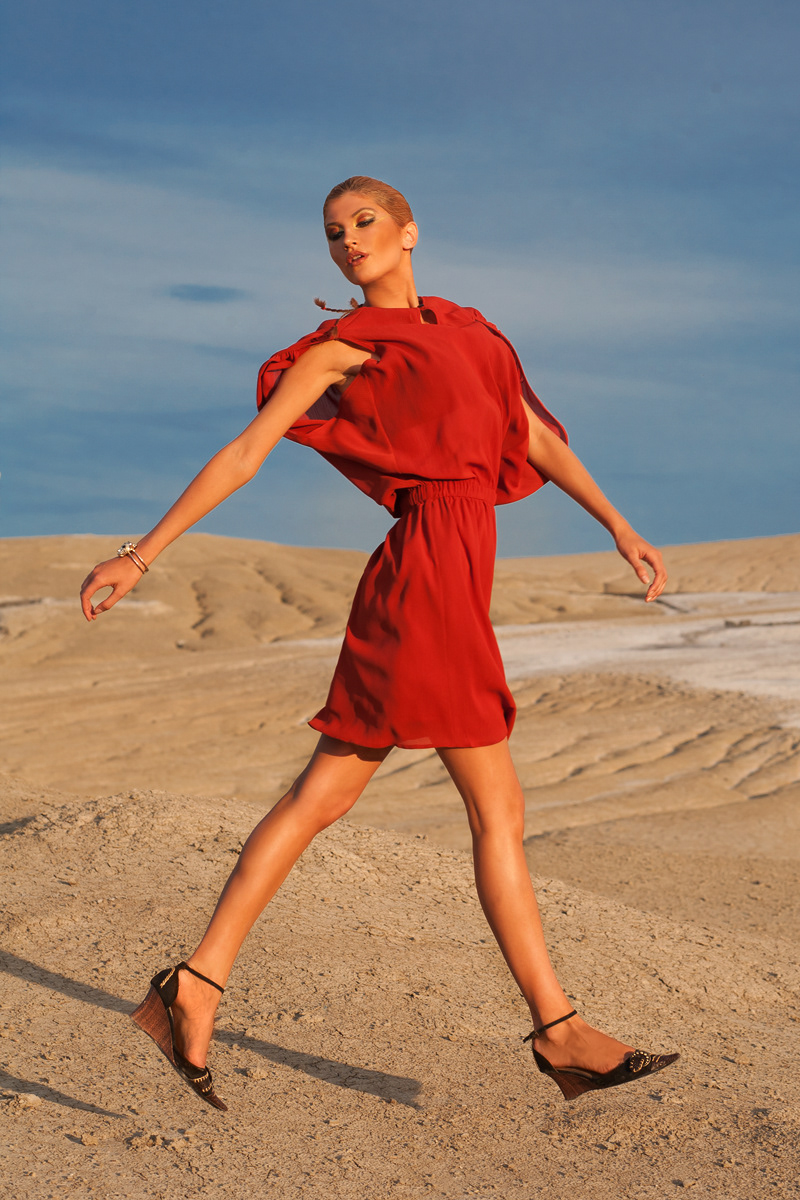 SAGA jumpsuit (left), HALE jumpsuit (right)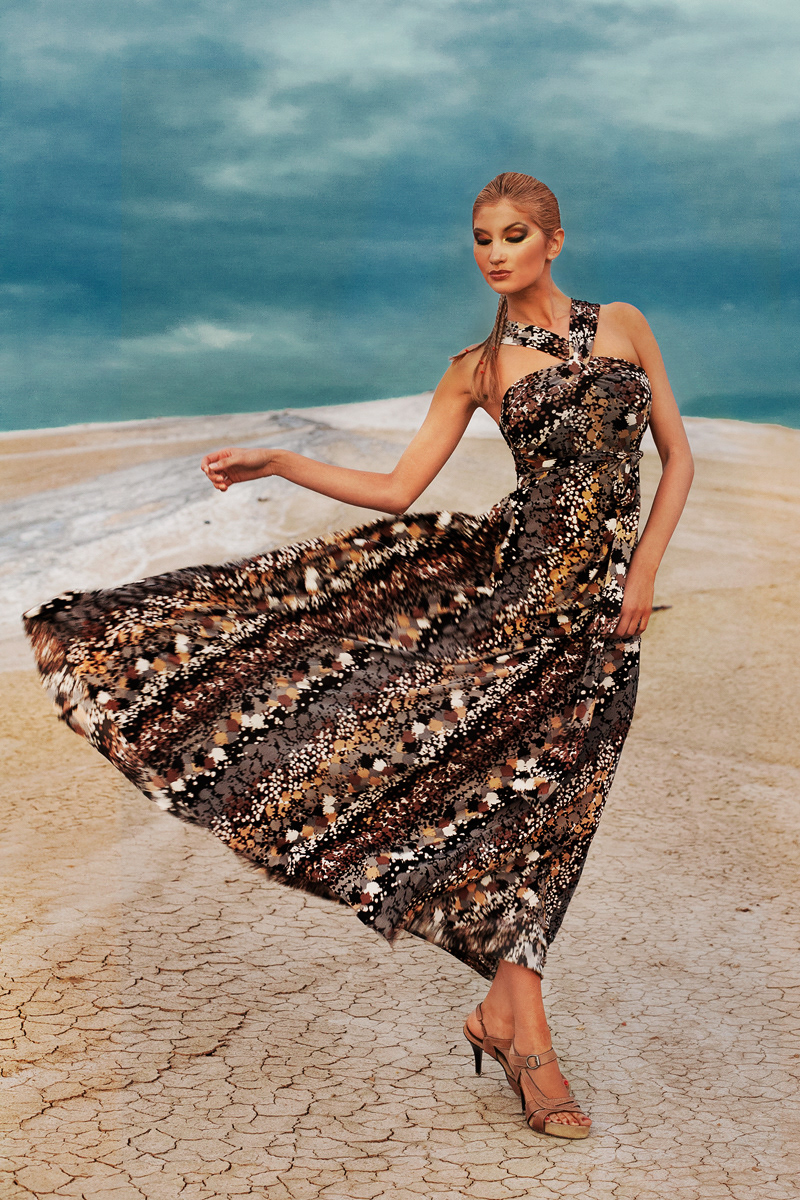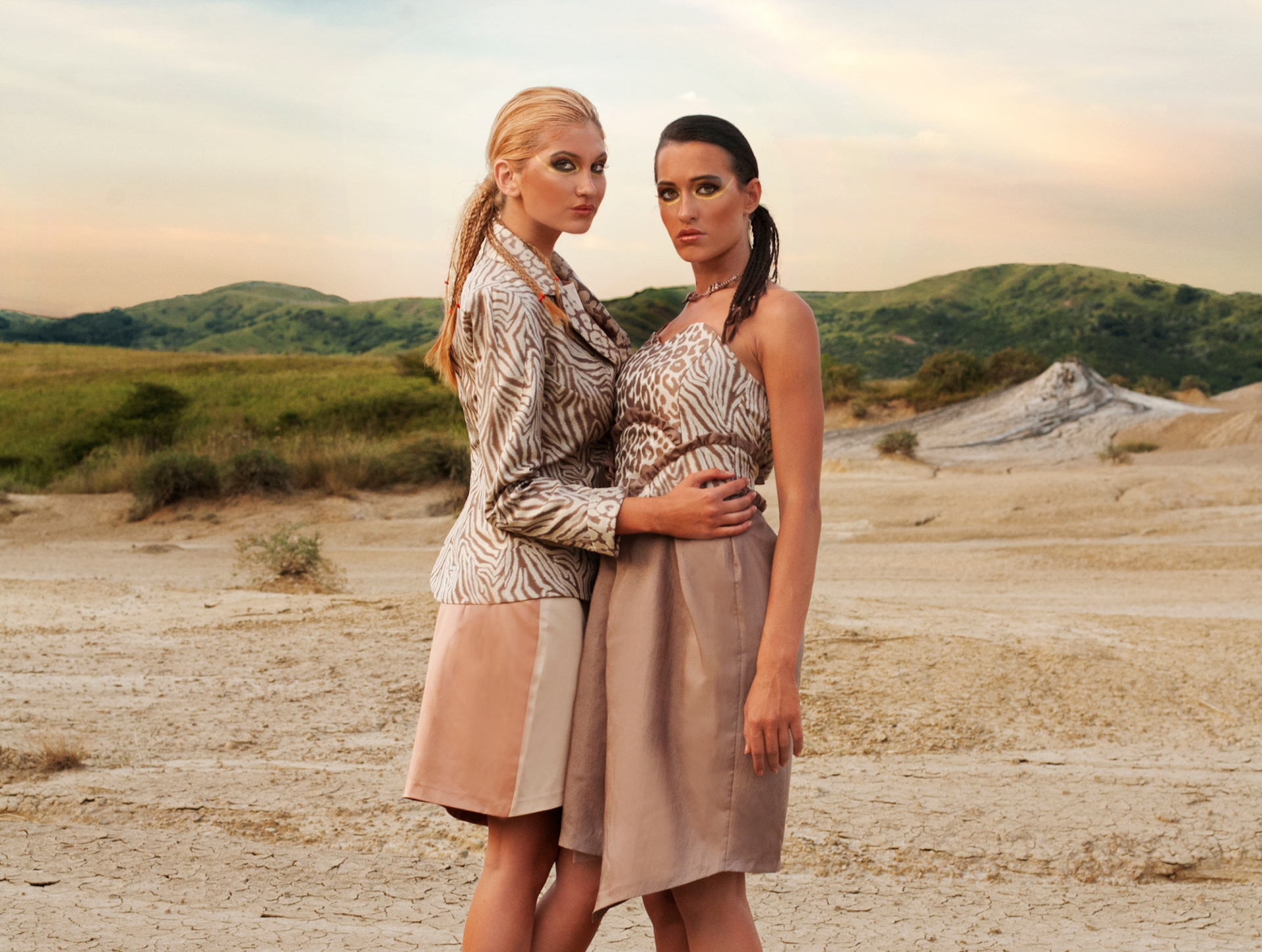 LEO jacket,(left), TUVE dress(right)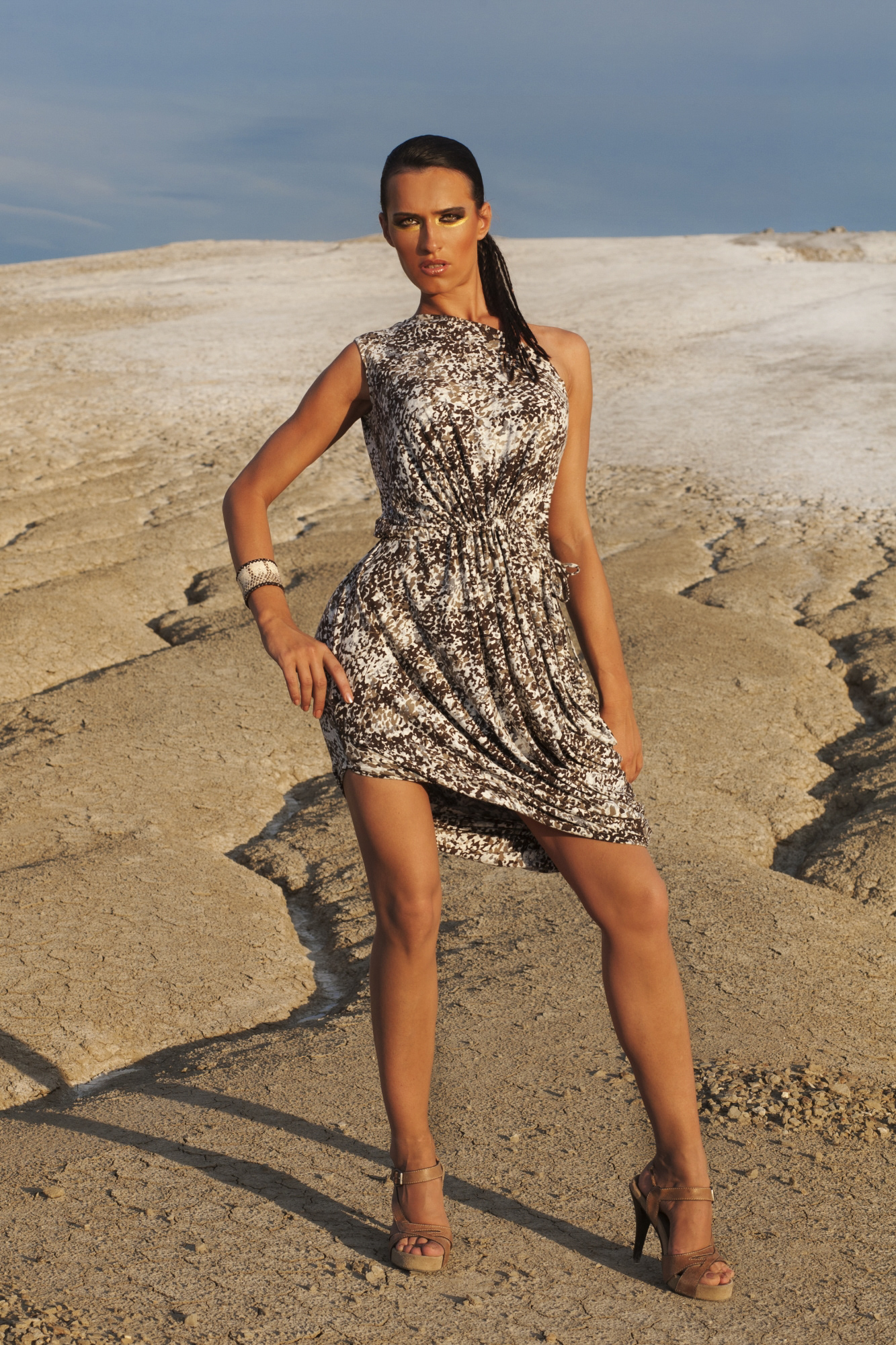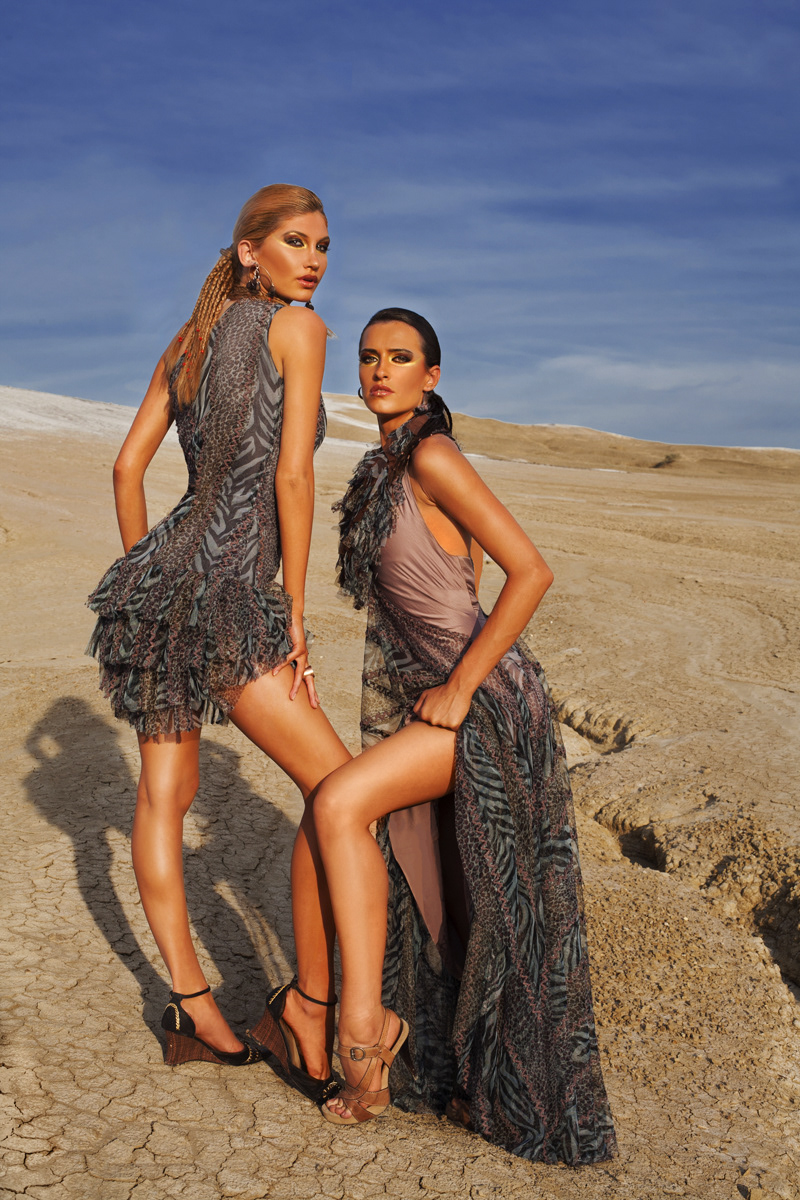 NEVA dress (left), SHANIA dress (right)

NOA jacket, TIVO pants (back)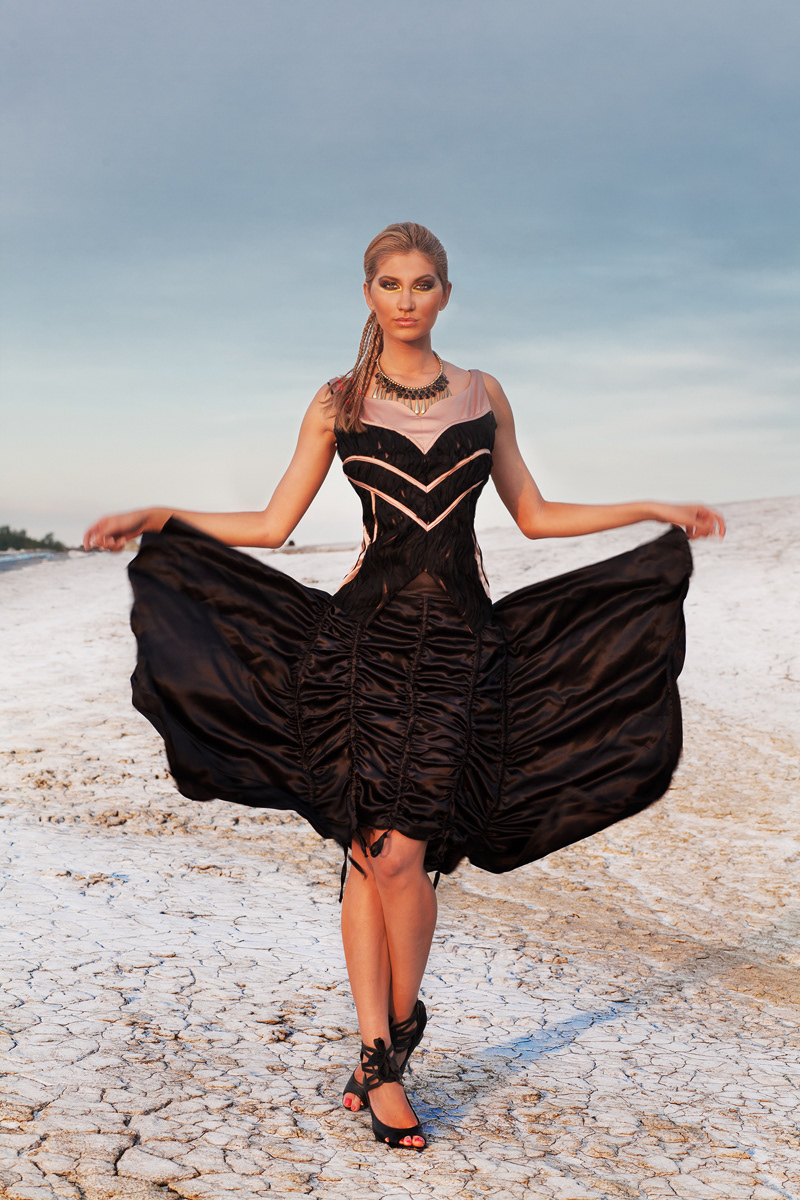 ANISHA dress(left), LARNIA dress(right)

NEVA dress (left), SHANIA dress(right)